4 – How Can It Be? – Screen Display – DOWNLOAD
$2.49
Description
Digital Bible Truth Hymns – Hymn 4, How Can It Be?
Download of our Digital Bible Truth Hymns includes the Power Point presentation of the music and lyrics for auditorium screen display.  Enhance congregational singing with this easy to read display of this from our Bible Truth Hymnal.  The hymn numbers for the digital screen display are the same as our printed hymnal which facilitates ease of communication between the media department, the song leader and the congregation.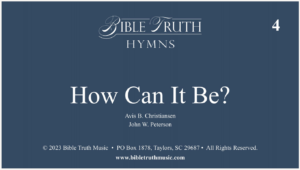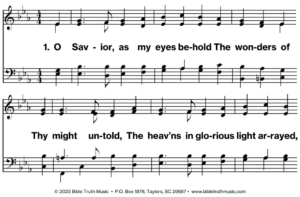 Only logged in customers who have purchased this product may leave a review.